SACUBO Distinguished Service Award
The Distinguished Service Award is given annually to recognize an individual in the SACUBO region for his or her distinguished service to higher education in the field of business and financial management. The 2023 award was presented at the SACUBO Annual Meeting in Tampa.
Awards will be made at the discretion of the selection committee and with approval of the SACUBO Board of Directors. It is not required that the award be given annually.
---
2023 Recipient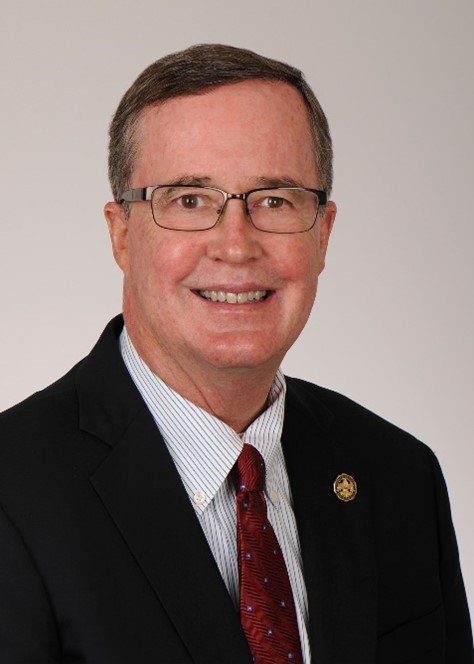 Patrick Wamsley
Medical University of South Carolina
Patrick Wamsley is the recipient of the 2023 Distinguished Service Award. Patrick has served the Medical College of South Carolina, SACUBO and NACUBO with honor for many years. He has served in various positions on the SACUBO Board, including as SACUBO President in 2017–2018. Other positions included At Large Board Member (representing research universities), Sponsorship Coordinator, and Chair of the Research Universities Constituent Committee. He also served on the NACUBO Board from 2016 through 2019.
Patrick has spent the majority of his 40+ year career in public higher education institutions and academic medical centers. He worked as a Systems and Procedures Analyst at the Georgia Institute of Technology before becoming the Vice President for Fiscal Affairs at Middle Georgia College. He has been the Chief Financial Officer at the Medical University of South Carolina since 2001.
Patrick is viewed in higher education as a CFO that all the other CFOs look to and seek advice from. He always has a smile on his face and is willing to help where he is needed.