President's Message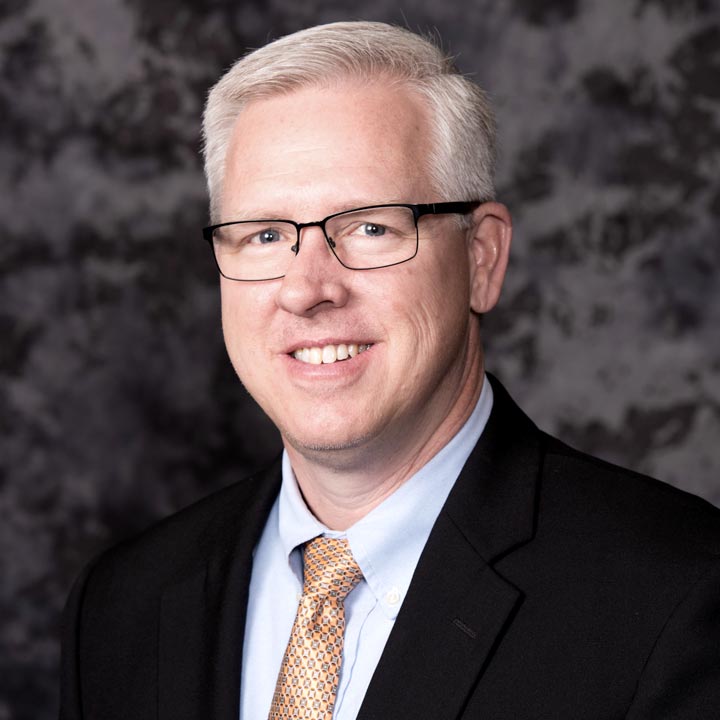 On behalf of the SACUBO Board, I would like to wish our membership and sponsors a very Happy New Year! We look forward to a great 2023! I would like to take this time to update you on several things going on with SACUBO over the next seven months.
First, we have our Women's Leadership Forum which will be held in Charlotte, North Carolina on March 1–3. The theme of this year's conference is Building an Engaged and Healthy Future. The conference hotel is the University of North Carolina Charlotte Marriott Hotel and Conference Center. Through the generosity of one of our SACUBO sponsors, we will be hosting the sessions on March 2–3 at the TIAA Training Facility on the TIAA Campus in Charlotte. We will have bus transportation available each day between the hotel and the TIAA Training Facility. Thank you to Debbie Walker, Susan Maddux, and the rest of their team who have worked so hard on putting this conference together. We will have a great program for attendees. We cannot put on quality programming for our members without the help of our sponsors, and we are so appreciative for what they do for us. SACUBO extends a very special thank you to TIAA for letting us utilize their amazing facility! The Women's Leadership Forum usually sells out, so be sure to register today.
Our Annual Meeting will be here before you know it. It is scheduled for April 23–25 in Tampa, Florida. The conference will be held at the Tampa Marriott Water Street in downtown Tampa. Registration is currently open, and we encourage you to register as soon as possible to ensure you have a seat. Our Professional Development and Constituent Committees are putting together an outstanding program for you. Our Host Committee, led by SACUBO First Vice President Noel Sloan, is planning an opening reception at the Tampa Bay History Center that you do not want to miss. TAP into Your Potential in TPA - - - Success… Awareness… Connections… Understanding… Belonging… Opportunities… 
As part of the Annual Meeting in Tampa, we are currently accepting applications for scholarships. Fifteen scholarships of $1,000 each are available to employees of SACUBO member colleges and universities. The deadline for applicants to submit the General Scholarship Application form is February 16. Applicants will be notified of their status no later than February 27. Submit a General Scholarship Application form online now.  
In addition, SACUBO will award the 2023 Distinguished Service Award to a deserving member at the Annual Meeting. The Distinguished Service Award is given annually to recognize an individual in the SACUBO region for his or her distinguished service to higher education in the field of business and financial management. To nominate a colleague, complete and submit the online Distinguished Service Award Nomination Form by February 10.
Finally, the 2023 College Business Management Institute (CBMI) will be held in Lexington, Kentucky on July 23–27. Co-sponsored by SACUBO and the University of Kentucky, the CBMI program offers an intensive course of study in business and financial management for administrators of colleges and universities. Ranging from entry-level to advanced, approximately 50 courses will be taught during CBMI 2023 by distinguished faculty who are practicing administrators and leaders in their fields. CBMI is designed to provide participants with an overview of current issues and procedures applicable to institutions of higher education, large and small, public and private. Registration will open in April. 
We are already looking forward to the 2023 Fall Workshop, and planning is underway. Watch for the dates and location to be announced soon! Registration will open in June.
As you can see, 2023 will be another busy year for SACUBO! We appreciate all your support over the years and hope to see you at one (or more) of our events this year!
Sincerely,
John Crawford
SACUBO President
The Years in Review